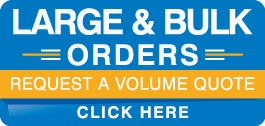 Waddell Display Cases
School Outlet provides the best brands for school furniture such as Flash Furniture, Virco, and Wadell. Wadells display furniture is an essential asset to have in schools in order to keep students updated with the current events, announcements, and upcoming events.
Waddell cases work the same as retail display cases in retail stores, a display cabinet with clear tempered glass, shelves and can be floor standing or come in the form of a wall mount display case. Sometimes referred to as trophy cases since in many circumstances they are used to display trophies and awards pertaining to the school.
Floor Display Cases For Trophies
This display case has a wooden cherry base and a black back along with a clear crystal to display students trophies. You can get the frame in different finishes; either dark bronze or natural satin. Contempo Series Display Case will add a touch of modernity to any environment and give the trophies the elegant space they deserve to be displayed in.
Waddell Vantage floor case comes with a right sliding door so you can easily move around the athletic teams trophies if, for example, you need to make space for new trophies. This display case comes with lights that illuminate the trophies to give them the attention they deserve.
This Left Sliding Door Waddell floor case is a little shorter in width than your average floor case making it a refined option for personal office space. You can put it next to a corner in your office to maximize your office space. The finish color options make this display case a very elegant one. You can display your cup, medals, and prizes on the shelves and easily adjust them as needed since the glass sliding door allows easy access.
Wall Mount Display Cases
Optimize your floor space by displaying your students' awards and trophies in this wall mount. This Champion 2040 series wall display case is made out of tempered glass and comes with adjustable shelves so you can arrange the trophies to your preference. You can also mount multiple of these wall glass displays together to create an entire wall display for your hall of fame.
This Waddell Champion 2282 series of wall-mounted trophy display cases are convenient when space is limited. The border wall is made out of strong aluminum framing that holds the wall case secure in place. The inner space is wide enough for an array of large trophies and the mirror in the back will create the appearance of ample space.
Waddell champion 1200 wall case comes with a cork back so you can hang up flyers with upcoming events, medals, special announcements and more. You can display trophies, art pieces, school mascot bobbleheads or anything your heart desires.
School Outlet Guarantees Your Satisfaction
School Outlet loves being the #1 distributor for school furniture in the nation. Contributing to education is a gratifying endeavor this is why we want to make sure each of our customers is satisfied with their School Outlet furniture.
If for any reason you are experiencing difficulties on our site or have any questions or comments contact us and our customer service team will assist you. School Outlet wants to hear from you, give us your feedback and let us know how much you loved your Waddell display cases.