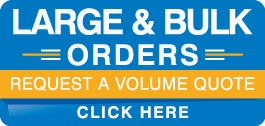 About Us
Corporately based in beautiful Lake Tahoe Nevada, www.SchoolOutlet.com is a School Furniture Specialty Company founded on excellent customer service and furniture you can count on. Call us to help answer your classroom furniture needs!
We feature the most popular selling brand of school furniture in America: Virco Manufacturing. Virco is by far the largest manufacturer of classroom chairs and school desks in the world. They offer a complete line of Virco chairs and school desks in a number of sizes, colors and styles that are sure to meet your strict classroom furniture needs.
Virco has over 3 million square feet of production capacity in two locations to better serve you: Conway, AR and Torrance, CA.
Virco offers high quality, competitively priced school chairs and desks that are Board of Education approved and many of the desks meet strict BIFMA strength requirements.
Virco sells the best selling school chairs and desks in America found in thousands of public and private schools across America from Pre-school to College.
Virco offers an extensive line of designer school furniture: Virco's Zuma Line (designed by Peter Glass) and their IQ Series (designed by Richard Holbrook) are two lines voted Best of Neocon Gold.

At SchoolOutlet.com, we also feature folding chairs, stacking chairs and folding tables from National Public seating, a premiere distributor of institutional furniture products. NPS (National Public Seating) is known for:
High quality AND budget priced folding chairs offered with quick delivery and a number of colors. In addition, NPS offers a complete line of upholstered, vinyl folding chairs, along with comfortable padded folding chairs built to suit your demanding requirements.
Stack chairs in a number of styles, fabrics, colors and designs that will offer comfort and class to your meeting place.
Blow molded lightweight folding tables for simple setup, easy clean up, and light weight put away.
Shop with us and save time and money by visiting our virtual school furniture store! Just a click away, whether you are looking to design a classroom with school furniture from scratch or whether it's time for total renovation, School Outlet is your School Solution.
And if you have any questions, be sure to give our team of furniture experts a call toll free at (877) 398-6449