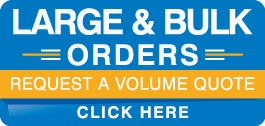 Best Air Purifiers for Classroom Use
With the fall semester starting for most schools, the administration needs to protect people. Airborne particles can make students, teachers, and custodial staff sick. As a result, filtering these particles is crucial for a healthy school atmosphere. We have the best air purifiers for classroom use listed below.

Top Three Purifiers For Indoor Air Quality
The purifiers we list below contain HEPA filters or high-efficiency particulate air. These filters have mesh to catch air contaminants such as pollen, smoke, and dust mites.
Aurabeat
Consider the Aurabeat AG+ Medical Grade Sanitizing Air Purifier, which can filter up to 1655 feet. It can remove particles such as bacteria, fungi, and viruses from the nearby air. Engineers designed the Aurabeat AG+ for areas with high airflow and crowds, making it great for classrooms with limited ventilation. Your students will receive the same safety that doctors and nurses receive in hospitals when using this purifier.

In addition to the HEPA filter, you also have a plasma generator, nanocrystalline filter, and UV protection layer. The plasma generator creates positive and negative ions that handle microorganisms, while the nanocrystalline removes unwanted airborne metals and minerals. UV rays from the layer will further remove contaminants. Get clean air in as soon as fifteen minutes.

TruSense
TruSense is another reputable brand for air purifiers. One of their bestsellers, the TruSens Z1000AP, demonstrates automatic adjustment for any environment. We recommend this model for you if you have to transport portable air purifiers to different spaces. Monitor the controls to check on air cleaning progress. Kill germs and bacteria in a matter of minutes.

Pair the device with a Sensor Pod, which will monitor air quality from a distance, and with PureDirect technology for two flows. The fans will adjust their speed when the sensors give the signal. A 360 HEPA filter will grab multiple contaminants and VOC gases, cleaning the air quickly.

Brondell
Some teachers may prefer intelligent ion technology. Positive and negative ions can remove microorganisms in the right combination. The Brondell O2+ Horizon True HEPA Air Purifier has smart ion technology, a composite air filter, a granulated carbon filter, and an integrated cold catalyst. We recommend this for smaller classrooms because it can cover 280 square feet per hour.

We also recommend this filter if you want a guaranteed two-year warranty from the manufacturer. It is ARB certified as well. The five stages of filtration will remove contaminants larger than .3 microns in volume and area.

Protect Your Students And Teachers With School Outlet Air Filters
School Outlet knows that clean air is a classroom necessity and right. Thats why we have outfitted our store with HEPA air purifiers and other devices to protect your students and teachers. School districts have to factor in the higher expectations when covering square feet.
Reach out to our representatives to find other tools to purify your classroom air. School Outlet will allow you to battle contamination with social distancing and optimal purifiers. Tackle public health and clean out your HVAC systems easily.