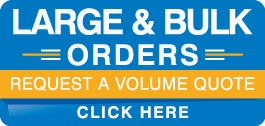 Whether you're hosting training or seminar classes, looking for lightweight and convenient folding tables or in search of computer tables for your students, we have what you're looking for.
From preschool tables to school desks for college classrooms, we have you covered. SchoolOutlet offers furniture for all levels of communication for all types of activities. We carry only top-of-the-line brands, such as Virco, so you know you're getting the best quality furniture out there our products are guaranteed to stand up to the rough demands of today's classroom. Shop with us online to save money and time with our one-stop shop school furniture store.
If you need help looking for classroom tables, then please call us toll free at (877) 398-6449 where our friendly staff can help you find tables that meet your budget and requirements. We are dedicated to helping you find school furniture that fits your needs.