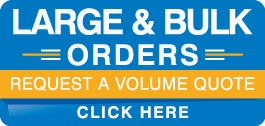 School Hand Sanitizer Dispenser
Providing schools with hand sanitizer dispensers is imperative in order to guarantee a sanitized environment. At School Outlet, we cater to the academic realm by supplying classroom furniture. As times change, we shift and adapt in order to better serve the academic community, and we now have included instant hand sanitizer dispensers within our catalog of school furniture in order to help you create a safe environment for students and teachers and prevent the spread of diseases. Explore our selection of hand sanitizer dispensers below!
Touchless Hand Sanitizer Dispenser
This hands-free sanitizer unit will dispense gel and kill germs. The benefit of this hand sanitizer dispenser is that it stops the spread of germs with the help of its touchless, motion-activated sensor. Conventional hand sanitizer units have a pump that you have to touch in order to obtain the antibacterial gel, which potentially gathers the bacteria you had on your hands before sanitizing them.
Place a hand sanitizer stand in every classroom, cafeteria, office, and areas with high traffic in order to help prevent the spread of germs, and viruses. Hand soap is proven to be more effective than hand sanitizer, nonetheless, we recommend having hand sanitizer dispensers available in case students forget to wash their hands.
This double-sided sanitizer station was designed to promote a healthy and germ-free environment. By placing this hand sanitizer station in front of classroom doors you will be able to provide your students and teachers with peace of mind since everyone will feel incentivized to sanitize their hands before walking into the classroom. This automatic hand sanitizer dispenser can help your school prevent the spread of Covid-19 and other infectious diseases.
Hand Sanitizers For Classrooms at School Outlet
Coming back to school can seem daunting, but it doesnt have to be, at School Outlet we can provide you and your school with the tools necessary to keep your classrooms germ free. Equip your school with soap dispensers, hand sanitizer stations, and sneeze guards, in order to guarantee teachers, students, and staff a healthy, safe, sanitized environment. Your safety and well being are our top priority, please let us know if you have any questions or need help finding anything by filling out our contact form. Our team of experts will assist you by answering any questions or concerns you might have.