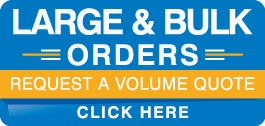 Hanging Sneeze Guards
Help maintain a safer work or learning environment with our affordable range of Hanging Sneeze Guards, Desk Divider and Floor Standing Mobile Sneeze Guard protect your employees, students, vendors, customers, and community members.
While we are maintaining social distancing to guarantee the safety of students, employees, and customers we are also exploring different ways to prevent the spread of germs. Our hanging sneeze guards are designed to create a barrier between teachers and students as well as vendors and customers in order to protect you from illnesses that spread through the air or through droplets. Explore our hanging sneeze guards below!
Hanging Sneeze Guards For Reception Desks
Hang this small safety barrier from the ceiling grid to protect you and your customers at the checkout lanes, coffee shops, classrooms, and more. The sneeze guard material is easy to install and easy to clean, simply use a soft cloth and soapy water.
This extra-large safety barrier has more surface space to protect you and your staff from diseases or germs that are spread in tiny droplets caused by coughing and sneezing. Our hanging hardware including 3 holes for hanging vertically or horizontally can be installed anywhere to accommodate you and your clients.
Sneeze guards can guarantee a safe and sanitized work environment for your employees and clients. Hang them on the front desks to protect desk clerks, or on coffee bars to get an extra layer of protection between your staff and patrons. These safety barriers are made from the same material as display cases, they are clear and hardy so that you can use them year after year.
Ceiling Hanging Sneeze Guard Shield
At School Outlet, we are dedicated to providing you with the tools necessary so that you can equip your facility with all the necessary materials to make your environment safe and comfortable for the members of your staff and community. If you need any help finding anything, dont hesitate to contact us. Our team of experts are waiting to answer any questions or concerns.