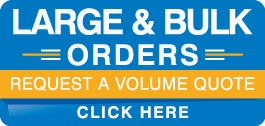 Mahar 1 1/8" Round Activity Table
Create a comfortable and colorful classroom with Mahars 1 1/8-Inch Round Activity Table. Choose from five colors or two wood finishes for the laminate top and 11 fun colors for the vinyl edge molding. Kids love learning in such a vibrant classroom. The 1 1/8-inch tabletops have thermofused laminate on both sides so they stand up to moisture, stains and scratches. Adjust the height in one-inch increments to fit your growing students; the standard table adjusts from 25 to 30 inches and the short model adjusts from 16 to 24 inches. Opt for ball glides that match the color of your tabletop, or self-leveling, nickel-plated glides.
Ordering online is easy, but if you have questions or prefer ordering over the phone, please call us toll free at (877) 398-6449.