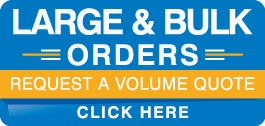 School PPE Health Packs
Coming back to school in the midst of a pandemic can seem daunting but it doesnt have to be. At School Outlet we are dedicated to providing you will school furniture and supplies to make your academic environment safe and comfortable for lucrative learning to take place.
Equip your school with our PPE Health packs in order to provide each student with the necessary tools to protect themselves and prevent the spread of diseases. Our school PPE Health packs come with hand sanitizers, face masks, and wet wipes to prevent germs and bacteria from being passed on in the classroom. Discover our health packs for personal protection below!
Social distance and protect your school community with our school health pack PPE student kits. This health pack includes 1 Hand Sanitizer, Wet Wipes, and a face covering. Every student and teacher going back to school is sure to wear their face mask when coming to class, but it might be possible that every now and then a student will forget to bring their face covering, in that case, you can provide them with a health pack and make sure everyone is safe.
Washing your hands is the most effective way to kill germs and bacteria but when that is not available to you, hand sanitizer is the second-best option. Equip your classroom with hand sanitizer dispensers and school health packs in case students forget their hand sanitizers or face masks. Having a few as a backup can really come in handy, especially during these times.
These face coverings are suitable for kids between the ages of 6-12. Getting a face mask within the appropriate measurements guarantees that no germs or bacteria will escape from the outer edges of the mask.
This kit includes 1080 individual kits so that you can equip your entire school with the necessary supplies to avoid anyone in your community getting sick due to the spreading of germs and bacteria. It is essential that you explain to your students the importance of washing your hands, wearing their face coverings, and to practice social distancing while in school. Remind them that if they ever forget their face mask or hand sanitizer, that you have extra school health packs to supply them with.
School Safety During COVID Pandemic
At School Outlet, we are committed to providing schools with school furniture and equipment in order to guarantee the comfort of students and teachers. Since the wake of the pandemic, we have been looking for ways to better serve our academic community which is why we now offer sneeze guards, school health packs, and hand sanitizing stations so that students can feel safe and protected going back to school.
If you have any questions or concerns dont hesitate to reach out. Contact us and our team of experts will assist you.