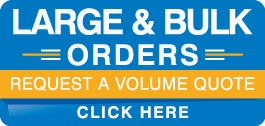 Keep your schools environment safe with social distancing signs. Social distancing signs can help students, teachers, and staff become aware of the importance of maintaining a distance of at least 6ft apart in order to minimize the spread of viruses and bacteria.
School Social Distancing Signs
Equip your school with our wide array of signs as a reminder to protect yourself and others from covid-19 and other diseases. Our social distancing signs come in various colorful designs in order to easily grab the attention of the beholder.
At School Outlet, we are dedicated to providing you will school furniture and supplies to make your academic environment safe and comfortable for lucrative learning to take place.
Explore our school social distancing signs below to find the one for your institution.
This sign is a reminder to social distance and maintain at least 6ft apart from your classmates in order to avoid any risks of contagion. This sign comes in an array of color options so that you can choose the colors that would best go with your institutions aesthetic.
This social distancing sign is intended for the floor. You can arrange an assortment of these signs in various colors within 6 feet apart so students know where to stand while waiting in line in the school cafeteria, bathroom or office in order to practice appropriate social distancing.
Remind students, teachers, and all members of your schools institution to safely stay 6 feet apart with this school safety strip. You can place this strip in the line of the school cafeteria or anywhere you need to reinforce this guideline.
These social distancing signs are designed to stick to walls, doors, and windows so that you can make them as visible as possible to people coming in and out of the school building and so that they can practice social distancing within your institution.
Covid Signage For Schools
At School Outlet, we are dedicated to providing you with the tools necessary so that you can equip your facility with all the essentials to make your environment safe and comfortable for the members of your staff and community. If you need any help finding anything, dont hesitate to contact us. Our team of experts is waiting to answer any questions or concerns.