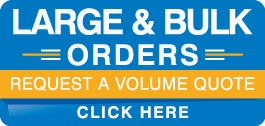 School Outlet's "Creating a Classroom Space that Works" eBook
Its no surprise that being a teacher comes with a great deal of responsibility. Professional educators constantly need to balance several sensitive requirements, each bearing some magnitude of effect on the future of our nations children. One of these topics, however, is far too often overlooked the importance of having a properly organized and designed classroom.

School Outlets Creating a Classroom Space that Works is dedicated to offering solutions for this issue that any teacher in any school can utilize. Is your goal as a teacher to create a learning environment that is comfortable for your students and that eases the learning process? Our eBook shows you several things any educator can do in her own classroom to get organized.