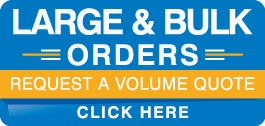 Study Carrels
Study carrels are necessary for any learning space, such as school libraries or university student lounges. They allow students to maintain privacy and reduce distractions from peers while reviewing textbooks, notes, and study guides. You can even allow students to personalize these spaces to ease those comforts.

Study Carrel Options
There are two ways to create these designated spaces: buy a desk with dividers, or use walls to complete the job. The benefit of having individual desks is that students can customize the area to their liking and use the storage in question.
Desk Carrels
We recommend the Mooreco Mooreco 89788, done with a nice oak color. It can also come in gray or walnut if you prefer a different aesthetic. Use the height-adjustable features for students of different heights, especially if you have a combined primary or secondary school. Use the leveling glides for easy transport and the top shelf for storage.
Privacy Panels
Privacy panels are more cost-effective than entire desks when you already have tables for student use. We recommend these for libraries, where students can occupy public desktops or spaces to spread their books or binders.
In addition, privacy panels allow for different study space configurations. Flexible arrangements can accommodate students with mobility aids like wheelchairs or multiple books or guides to read. You can also make smaller areas for students that need less clutter if dealing with focus issues.
Soundsorb Privacy
Our website carries SoundSorb Privacy Panels. These panels are made of nonwoven polyester, which comes in multiple colors while looking elegant. Both students and adults can use them to reduce distracting noises from nearby acquaintances. Polyester is safer than fiberglass options, which may release toxic chemicals over time. In addition, it reuses material from PET bottles, making the panels eco-friendly.
Application is easy. Just install mounting brackets into the desks and then slide in the panels. Adjust the angles as you see fit, and use Work Fort Panel Links to connect these options on the same desk.
We can recommend the Fuerza SoundSorb DSKPANEL-CLIP-22-22 for this purpose. It comes in four colors that can match a dark, light, or neutral palette, depending on your choice. Moreover, the ColorFast dye will not wash out or fade over time.
If you want a change from rectangles or squares, the Fuerza Soundsorb DSKPANEL-47-WAVE can provide that. These wave-shaped panels can bring the ocean indoors, without the roar, water, or sand, as well as soundproofing and privacy.

Keep Your Students Study Spaces Pristine With School Outlet
School Outlet is one of the top sources of school supplies that allow students to learn. When midterms and finals arrive, schools at all levels need to provide areas to review material and do homework. We are concerned about ergonomics and students having a space to study.
School Outlet is ready to assist you for finals week and midterms season. Are you prepared for laminated tops and carrels that allow for customization? Then please reach out to us today for more information.