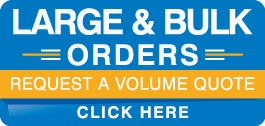 Classroom Seating - Teacher's Chairs
These chairs offer mobility in a larger adult size and are perfect for teacher's and administrators in any classroom environment.  For the ultimate in ergonomics and comfort, choose the Virco Ph.D. chair (model 2635AP).  For strict budgets, the 9050P is a best bet! 
Consider the following options when selecting a teacher's chair:
Height Adjustment: Height adjustment provides extra comfort and ergonomic support so you can comfortably work at your desk.


Padding: Are upholstered pads required on the seat for extra comfort?