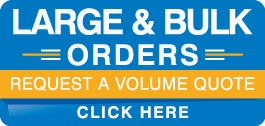 Training Tables & Seminar Tables
Training tables and seminar tables are essential within the realm of academia. These tables are particularly useful for seating individuals during seminars so that they can have a flat surface to take notes on as they listen in to the speaker.
Explore our training tables and seminar tables below to find the right one for your institution.

Seminar Tables For Sale
This seminar table manufactured by Virco is suitable for those looking for furniture that can be easily stored, as you can simply fold it up once you are done using it and fold it back up to set up on your next seminar. This table features three laminate top color options: medium oak, walnut and nebula, so that you can choose the style that best suits your auditorium.
Place this table on the hallway on the way to the seminar so individuals can sign up, sign in or ask the facilitators for guidance on scheduling, seminar logistics and more. This table is particularly thin, making it suitable for hallways and rooms with limited space.
This seminar room table is highly adaptable and can be used for training, classrooms, workshops and more! These tables are multifunctional and will adapt to your specific needs.
Use them to transform any space into a seminar room and to provide a flat writing surface for your students as they learn from you. Seminar training tables are a must have in any academic institution, you never know when you might need to pull out an extra table to accommodate an extra student, guest-visit or professor!

Training tables At School Outlet
School Outlet has the largest selection of classroom furniture and supplies for every subject, setting or event in academia. Our suppliers only give us the best so your school can be equipped with only the best!
Contact us if you have any questions, comments or would like to request a rate for a piece of certain equipment. Our friendly customer service team will be sure to assist you.