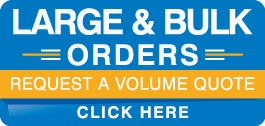 Activity Tables
If you are looking for activity tables for kids you have come to the right place. At School Outlet, we give you the necessary tools to create constructive and productive learning environments in every classroom. Classroom tables and activity tables function as a base for learning in most schools and allow students to perform their daily tasks efficiently.
When it comes to learning, most of the magic happens on Activity tables, so we took it upon ourselves to create this guide to help you select the elementary classroom table that best works for you.
Adjustable Height Activity Tables
As the name suggests, this activity table for toddlers is shaped like a kidney. The cutout in the center allows the teacher to sit with up to six students in order to guide them and help them with the coursework. The legs are adjustable, so as your students grow you will be able to accommodate them accordingly.
Give your students your undivided attention with this Virco activity table. The laminate top is ideal for preschoolers because if anything gets spilled or drawn on, the top will endure any damage for years to come. You can select edge band colors from a wide variety of options in order to make the learning space both stimulating and inviting.
An activity table with adjustable height like this one will give you the comfort and convenience of altering the height as your students grow. The round shape will allow your students to face each other and engage in group work, facilitating their learning process and strengthening their leadership skills. The solid wood table top is laminated meaning it will resist scrapes and scratches and if your students paint or draw on it you can easily wipe it down.
If you are looking for library tables or musical activity tables, this round activity table is highly adaptable and will sustain any activity you would like your students to engage in.
School tables like this trapezoid activity table allow you to rearrange and organize the classroom according to an activity or subject. You can arrange multiple tables of the same shape in rows for students to have their own individual workspace for test taking or you can arrange them in groups to form a circle for group activities. Great for all ages.
Tables And Chairs Sets At School Outlet
At School Outlet, our mission is for students of all ages to be able to have a fruitful education, thats why we are dedicated to distributing classroom furniture of all kinds to equip your school with the tools for success.
We carry folding tables, desks, baby activity tables, music tables, cribs and more! If you have any questions or comments dont hesitate to reach out. We want to hear from you, contact us and our friendly customer service representatives will assist you.