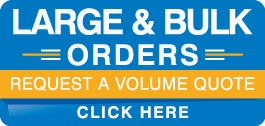 Jr. Executive Desks are necessary for any student, school, or classroom since young scholars need to have a durable and supportive work surface to study, write, and read.
Jr Executive Desks
At School Outlet, we are dedicated to providing classroom furniture to schools and students alike. We understand that classroom furniture plays an important role within academia for it is a tool for learning to take place. Explore our wide range of Jr. Executive desks designed by the renowned classroom brand, Virco.
Jr Executive School Desks
This executive school desk with a bookshelf and laminate top is ideal for students and classrooms alike. The laminate top is perfect for protecting the integrity of the desk for years to come since it can resist water and can easily be wiped down to remove marker stains making the process of maintaining manageable. This Jr Executive desk is a very durable and excellent choice.
This executive school desk is designed by Virco exclusively for juniors. The desk comes equipped with a bookshelf so students can easily store their school supplies, textbooks, and journals in an accessible location. Having a bookshelf embedded onto your desk makes the studying process easier since it minimizes the chances of getting distracted and keeps all your texts safe in one place so that you can simply reach for them as you complete your assignments.
The Jr. Executive Student Desk has a hard plastic top, making it suitable for classrooms and schools since you can easily wipe it down and remove any dirt, marker stains, or liquids without mistreating the desk. This desk has a spacious work surface so that students can spread out their textbooks, notebooks, pens, and paper on its surface and have all the materials they need on hand in order to do their homework.
The storage space is an extra plus that is extremely important to note since it is beneficial for any student for they can keep their school supplies organized and safe in the bookshelf and access them when needed.
Virco Jr. Executive Student Desks At School Outlet
At School Outlet, our mission is for students of all ages to be able to have a fruitful education, thats why we are dedicated to distributing classroom furniture of all kinds to equip your school and study spaces with the tools for success.
We provide folding tables, desks, music tables, and more within our selection of products. If you have any questions or comments dont hesitate to reach out. We want to hear from you, contact us and our friendly customer service representatives will assist you.