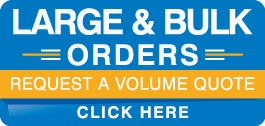 School Furniture at Affordable Prices
At SchoolOutlet, we are committed to providing schools with high-quality furniture and accessories at budget-friendly prices. The brands we carry, like Virco, National Public Seating and Safco, are the most trusted in the industry. These brands come with options schools need to create a safe and educational environment in every classroom, cafeteria, preschool and more. Browse our selection to find everything you're looking for today.
Ergonomic Gaming Tables
Laptops and tablets are a game-changer when it comes to teaching. Advances in technology offer a new way to engage students in the study material. We carry a selection of computer workstations, tables, and charging stations to choose from to make your classroom work for you. No matter if you need computer tables for your class or a mobile computer station for teachers, there are options for every need. Browse through our computer tables to find what works best for your school.
Virco has a variety of computer tables with adjustable height. Their rectangular tables range in length from 48" to 72"to fit your students. Trapezoid shaped tables reach lengths up to 80". These tables adjust in height from 22" to 30" to keep your students comfortable. High-pressure laminate surfaces are available in four different color options to best suit your classroom. There are also accessories for the Virco computer tables, like the keyboard tray, which are available separately.
From National Public Seating, the Plastic Flip-N-Store tables are a durable, space-saving option. The steel frame and a blow-molded plastic top create a lightweight, yet sturdy computer table for a training room or dual-use classroom. The modesty panel is perforated steel, which adds privacy to this table while concealing wires and cables in the built-in cable channel. This table is durable enough to support up to 700lbs and nest with other tables for simple storage. Dual levers make for easy folding of the table-top, while two of the four casters lock for a stable work surface.
Safeco offers the MUV Stand-Up computer workstations in two different styles and three color options. The main difference is the adjustable height available. The height adjusts from 35" to 49" with a width of 29 1/2". Four casters allow this station to be fully mobile, while two of the casters lock for stability. Cables are hidden by the decoratively molded side panels. The keyboard tray retracts to make moving this mobile computer station easier. Attached shelving allows for extra storage.
High-Quality at Affordable Prices
Here at SchoolOutlet, we strive to help you create a positive learning and teaching environment in your school. With bright, colorful options and a wide selection, we hope to help you create a classroom your teachers and students love. We carry the highest-quality school furniture and accessories at affordable prices to fit any budget. Do you have questions or comments? No worries! Our friendly customer support specialists are standing by to help however they can. You can contact us here on our contact page. If you need a large volume quote, let us know. We are more than happy to help. Thank you for shopping with us at SchoolOutlet.