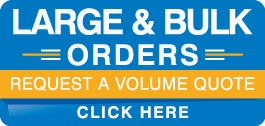 Kidney Shaped Table
School Outlet is dedicated to providing all your classroom table needs. The appropriate classroom furniture aids students in their learning and development. We carry product lines such as Jonti Craft, Virco, Early Childhood Resources, Mahar and more for young children to get a head start in their early learning stages.
Kidney Shaped Activity Tables are preschool teachers favorite student desks because they can sit up to five students for tutoring or group activities.
Kidney Activity Tables
These tables are ideal for group activities, various collaborations between students, tutoring, and creative practices as there is much space for materials. When utilized as a desk students will also enkindle professional development. This kidney-shaped table can be empowering for students as it is grounding and permits room for growth.
Black edge activity table with oak top and adjustable height. Apt for early literacy development due to its wide space and room for multiple books. Teachers can sit with multiple students to go through activity sheets and reading tests. Instructors can intervene easily when students are surrounding a Kidney Activity Table and are struggling with reading or any other type of classroom activity.
Early Childhood Resources
When students are in individual desks it is easier for them to get distracted and stray away from class discussion because the teacher must be attentive to multiple students and might not have the accessibility to focus on each individual student. The benefit of the Kidney Activity Table is teachers can tend to a small group of students at the same time. It is psychologically proven that children are more focused and dedicated to the workload if a teacher is within arms reach.
Beautiful Mahar Kidney Activity table with Green top to stimulate students' brains while working and learning. The color green is associated with energy, ambition, environment, and growth. This table motivates children to be more social and engage in group work practicing key task-focused team skills. Students will also be more encouraged to take leadership roles if another student is struggling with class assignments. When students assimilate a teaching role with other students it helps them understand course material better. The best way to learn something is by explaining it to someone else.
We Want to Hear From You
School Outlet provides more than Kidney Shaped Activity Tables, we have 9000 series edition classroom furniture, chairs with adjustable seat height, folding tables, stack chairs and more.
If we can make any improvements or offer additional information, please let us know through our contact us page. We will get back to you as soon as possible. Your satisfaction is important to us.