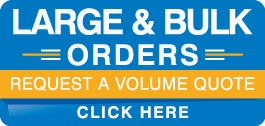 Virco Cafeteria Tables & Mobile Tables


Whetheryou're looking for Virco bench tables, stool tables or convertible tables,you'll find the right cafeteria tables here. Choose from a variety ofmobile tables from leading manufacturers like Virco.
Folding mobile cafeteria tables from Virco have extrafeatures that make set up, cleaning and transportation simple; plus,they're easier to get out of than regular cafeteria tables.

If you're searching for pedestal and caf tables for your break room instead, check out our selection of pedestal lunch tables.