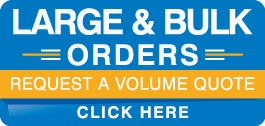 Bye Bye Buggy Products at Affordable Prices
At School Outlet, we are committed to providing schools with the resources they need to create the perfect learning environment for their students. We offer a selection of furniture from the most trusted brands in the industry for any classroom, cafeteria, science lab, daycare and more. Quality furniture, products, and accessories at affordable prices, School Outlet is devoted to helping create the learning environment you need.
Bye Bye Buggy
Angeles is a trusted brand that carries an assorted line of pre-school and daycare products such as tricycles, furniture, cots, Bye Bye Buggies and more. This line of products makes caring for active and adventurous children a bit easier. Bye Bye Buggy is a push stroller for toddlers and small children with built-in safety features and storage compartment. Features include five-point safety harnesses to keep the children safe and secure. 360-degree pivoting front wheels allow for easy steering, while the body is constructed to fit through any standard doorway for convenience. Seats are tiered and built to accommodate children up to 40″ tall or 40lbs.
Accessories for Bye Bye Buggies
At School Outlet, we offer several helpful accessories for the Bye Bye Buggy. Fitted polyester covers for both four and six seat buggies are available. Waterproof and color stable covers keep the cart dry when not in use without worry of fading. Folding these lightweight covers is easy, as is storage. Just as easy to store and use is the shade canopy. White and red striped Textilene fabric covers a single pole canopy frame which snaps into place easily. These canopies provide shade for two seats, protecting children from the glare of the sun.
For newborns and infants, Angeles carries an infant seat for the Bye Bye Buggy. Made from heavy-duty vinyl for easy cleaning and quilted for comfort. The infant soft buggy seat fits in either the back or center row of the buggy, keeping the tiniest babies safe. This seat fits infants from newborns up to five months and weighs only 12lbs for easy maneuverability. Kept firmly in place with a steel clip, this infant seat is a great option when on the go with children.
Accessories and More
Providing more than just furniture, School Outlet hopes to help you build an environment that contributes to learning. Offering products for both in and out of class activities is a way we can help. Keeping your students safe is a top priority. For this reason, we take great care in making sure the brands we carry are the most trusted in the industry. We make safety a top priority so you can rest easy knowing you are getting the best for your students.
Customer satisfaction is important to us. School Outlet provides the best top quality products at the best value while providing expert customer service. Our customer service specialists are here to help with any questions or comments you may have. For online help, we have Live Chat or contact us form which allow you to speak with a representative anytime.