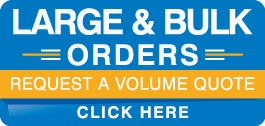 Introduce sign language to your students in a fun and exciting way. With all 26 letters of the alphabet and numbers 1-10, Hands That Teach can be a great teaching tool. The simple and bold images are easy to understand and follow for any grade. Because Hands That Teach is a round rug, it allows students to interact.
Why Flagship Carpets?   Because you can see the Quality!
FAST Shipping: All Flagship Carpets ship within 10 business days
Flagship Carpets has produced high quality educational rugs for over 40 years
Manufactured in the USA!. -- in Ellijay, GA
All Rugs are Made of 100% Nylon
All Rugs Meet or exceed Class One Fire Ratings
Flagship Carpets Offer A Useful Life Wear Warranty on all Rugs
CRI Indoor Air Quality Testing Program Passed - Certification 14222878 Category 1Y
Features Force 5 STAIN SHIELD for stain protection
Features MicroGard Defense against MicroOrganisms.  Prevents bacteria, fungi, and yeast cell reproduction.