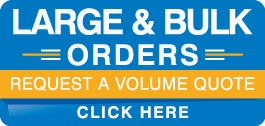 Library Tables
Library tables are an important asset to have in your school library. Library tables help students study, research and finish assignments so explore our wide selection of library tables below in order to equip your school library with the finest tables available.
At School Outlet, we are committed to curating and providing a large variety of classroom furniture and equipment in order to equip students, teachers and academia with the tools for success.

Wooden Library Tables
This library table desk can function as a reading table, writing table and study space. It is multipurpose and highly flexible for whatever task demands a flat surface to work on. The wooden laminate top gives it an attractive look that can improve your librarys aesthetic.
Use this table to study for exams, to finish your homework assignments and to carry out research for your thesis. You can select three finishes to choose from: medium oak, walnut and nebula to go with your librarys interior decoration. Rectangular library tables like these are multi-purpose and very durable, to last you years to come!
Use this table to place computer monitors, printers or to exhibit curated books your librarian would like to feature. Its legs are adjustable so that you can raise and lower the surface as you best see fit. This is particularly useful for school libraries that are frequented by elementary students, middle schoolers and high school students due to its versatility and flexibility.
All of our library tables are high-quality grade and extremely durable guaranteeing you wont have to worry about changing them for years to come.

Library Study Tables
Multi purpose tables like these are perfect for academic settings. You can equip your library with study tables or you can move them into the classroom if you already have enough in your library. Give your students tables to work on, study on and so that they can work from their computers.

Modern Library Tables at School Outlet
At School Outlet we are prepared to help you find the perfect library tables and chairs for your school. If you have trouble finding a suitable table for your specific needs dont hesitate to reach out. Contact us and our friendly staff will help you with anything that you need.