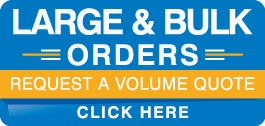 Testimonials
See what others have to say about School Outlet! Read testimonials below, written by past customers.
"Our school had a very positive experience shopping with School Outlet. The staff were personable and professional and readily available by phone and e-mail. The products were available quickly and were very good quality."

"The website was easy to use, with great photos of the product. We received our chairs within a week of placing the order and they were exactly as described on the website. Terrific service!"

"Very satisfied with overall experience. Sales associate was very helpful in filling order quickly when certain colors were out of stock and making sure to contact me for replacements in a very timely manner. Chairs were delivered on time and very well packaged. Looked just like the picture and was what I expected."

"Everything was fast. From the ordering to the delivery. Merchandise was packed well and all parts were included. Excellent service."

"School Outlet was exceedingly easy to work with; ordering online was straightforward, I called with a question and received immediate response and the answer I was seeking, and the chairs we ordered came in good condition when expected. What seems to be a challenge for other merchants were not an issue with School Outlet. Thank you, I was very pleased overall."

"We could not have asked for better service from School Outlet ! Excellent customer service, excellent products, fast delivery. Extremely satisfied.""The entire ordering process was done on-line. There were no glitches and the items arrived within the time frame promised. I will definitely use School Outlet again and I highly recommend them!"

"Any time we've worked with School Outlet it has been successful. The products are quality, the service exceptional, the delivery on time. Couldn't ask for more."

"The product was excellent and a very good price. I had a couple of follow up questions and the customer service was fast and on point. I have bookmarked School Outlet as I will be ordering from them again."


"I always have a great experience with every order from School Outlet. The selection and pricing are very competitive and the ordering process is smooth - highly recommend this site!"

"I had a great time with ordering from you website. It is very user friendly & you gave a good variety of things. Biggest thing is that it helps our children & schools! Great job thank you so much!"

"Desks were exactly as described. Great price. Excellent delivery service. No damage to shipment and came quickly. High quality product. Very very pleased."
Want to know more about School Outlet? Contact us today at (855) 672-3858 we look forward to helping you in any way we can!