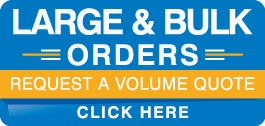 Whiteboards & Glassboards
Choosing A High-Quality Board
Choosing a board is a decision based on multiple factors. You have to consider your budget, durability, and overall aesthetic. Not to mention there are different types of whiteboards such as glass whiteboards, magnetic whiteboards, porcelain whiteboards, melamine whiteboards, and painted steel whiteboards.

A whiteboard is a sizeable glossy board used for presentations or teaching. Standard whiteboards are painted steel. Material such as Melamine is used to make whiteboards that are more affordable.

When compared to other whiteboards, Melamine is an inexpensive plastic. Melamine boards are cheaper and lighter, which makes them easier to install.

With that said, the boards lack durability and damage more easily. Melamine boards will accumulate marks in the form of scratches and dents. They are suitable if you do not use your whiteboard consistently.

Glass Dry Erase Boards
Glass Boards are made from tempered glass. This material makes glass boards more durable, preventing the material from scratching or dents. You wont have to worry if you accidentally use permanent marker ink instead of erasable ink since glass boards dont stain.

Since glassboards are transparent, they give a subtle drop shadow effect. The shadow effect makes what you write less clear than on a whiteboard. Words can seem fuzzy or blurred even at close distances. Even darker colors like black or blue can be difficult at a distance.

Glass Boards can be expensive but offer a professional look to any office and can stand the test of time.
Types Of Whiteboards
Magnetic Whiteboards
Magnetic Whiteboards allow users to hang notes, spreadsheets, or essential documents. If you are looking for a whiteboard with flexibility, a magnetic whiteboard is a great option. Be aware of the price as magnetic whiteboards have an extra steel sheet added which gives the board its magnetic properties.

Melamine Whiteboards
As previously mentioned, the least expensive whiteboards are made with Melamine. Melamine is porous, which allows marker ink to stain more easily. These boards are suitable for personal use at a home office.

Porcelain Whiteboards
Porcelain Whiteboards, a more expensive variety, are a step up in quality. They are easier to clean and less likely to stain.

Painted Steel Whiteboards
When you think of your standard dry erase board, you probably think of a Painted Steel Whiteboard. These boards are typically seen at schools or conferences and have a steel-backing. Painted Steel Whiteboards are magnetic and can last with care.

Mobile Whiteboards
Mobile Whiteboards are perfect for a variety of situations. Many can be adjusted for height to be used for any grade. Mobile boards are good for minor classroom activities or gym classes.

When it comes to what board is best for teaching, it is essential to know what you are seeking. A glass board will be a good option if you want a durable and long-lasting board. However, a painted steel whiteboard would be a great option if you want a board that makes marker ink more visible for a class.
Find Whiteboards For Primary And Higher Education At School Outlet
At School Outlet, we have every type of whiteboard you may need. Prevent any stains or ghost marks on your academic writing surface.
Whether you have a personal office, a school, or a university, School Outlet has you covered with the best products. Please browse our extensive catalog of products from chairs to tables. Contact us today for more information.