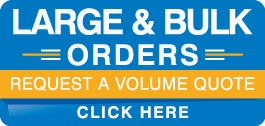 Moorecoís Double-Sided Preschool Partition lets you divide your classroom. The melamine markerboard surface gives you plenty of room to teach and allows students to practice writing and drawing. Hang artwork, visual aids and other learning tools on the black flannel surface. Use a single panel to brighten up your lessons, or join multiple dividers to create individual private learning areas. Roll your portable partition around the classroom on four 2-inch casters (two locking). The anodized aluminum frame will stand up to years of heavy use.
Product Features
Preschool Dividers are the ideal portable panel for any early childhood environment.
Use the panels as room dividers, acoustical shields, storyboard displays, or to exhibit artwork.
Join dividers together to create private learning areas, or to divide rooms into activity areas.
Available finished in black flannel, easy to clean vinyl, or melamine dry erase surface.
Lightweight panel and wide base design create stability. Black anodized aluminum trim.
Specifications
Panel Material: Melamine dry erase surface & flannel display


Frame Material: Anodized aluminum w/ black powder coat finish


Warranty: 10-year limited warranty


Length: 5'


Height: 4'