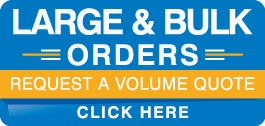 Elementary School Chairs (K 2nd Grade)
Elementary chairs are an essential part of the primary school classroom. Your students must have a space to sit comfortably during a standard workday. In addition, you want chairs that are easy to store at the end of the school day and during the holidays. Stack chairs, as one example, are great for portability and storage.
It would be best if you made sure the seats are appropriate for the age of your students and that they are comfortable sitting in for long periods. Determine if you are focusing solely on first through third graders or accounting for fourth and fifth graders who may gain a few inches during the year.
Poor classroom furniture could lead to a lack of attention and poor concentration. Make sure you get suitable chairs for your students with School Outlets repertoire. We have a series designed for varying age groups, so you dont have any limits to your choices.
How To Pick A Comfortable School Chair?
You can make your elementary chairs more comfortable by buying chairs that are the right height for elementary students. The seat height can range from 10-18 inches.
Height percentiles are also a factor, along with predicting growth spurts. Ideally, you want chairs that can seat 75% of your students. Try to get height charts from medical records to determine the ideal average. If the average is too skewed, one may want to spring for adjustable height options.
The best desk chair for kids allows them to sit with their feet planted firmly on the floor, and their knees bent at a 90-degree angle during the day. Some ergonomic ones also factor in the ability of students to move if they have nervous energy. Especially during challenging subjects, room to stim and fidget without disruption is essential.
Toddlers usually sit on school chairs at the height of 10 inches, preschoolers demand 12 inches, kindergarteners need 12-14 inches, elementary students 16 inches, and high schoolers demand 18 inches. In some classrooms, teachers offer more than one size. An adjustable chair can also play this role since it can adjust the seat height.
Classroom Seating K through 2nd Grades
These chairs feature seating heights from 12 to 14 inches, perfect for any Kindergartner, 1st and 2nd Grader. Choose from the best-selling Virco 9012s and 9014s which are available in over ten colors.
You might also select the ergonomically comfortable IQ 13″ (model: 264513) or the award-winning Zuma Chair (ZU413). If you are looking for a durable, scratch-resistant chair, select 3012 or 3014.
Get The Best School Chairs at School Outlet
SchoolOutlet strives to provide the best school furniture at affordable prices. ADA-compliant classroom furniture, classroom chairs, and more can all be found in our store. We also focus on ergonomics, with adjustable heights and comfortable cushioning.
Please let us know if you need assistance placing an order or finding something specific! Our customer service experts are ready to assist you on our contact page. With our help, you can create the best learning environment for your students.