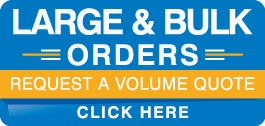 Classroom Seating - 5th Grade to Adult
These chairs feature seating heights from 17 to 18 inches, just perfect for any 5th Grade to Adult.  Choose from the best selling Virco 9018 which is available in over 10 colors, or the budget priced 2018.  If you are looking for a tough, scratch resistant chair, then select the 3018

If comfort is important, choose the ergonomically comfortable IQ 17" (model: 264517) or the award winning Zuma Chair (ZU418) also available in over 10 colors! 
---