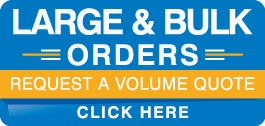 Early Childhood Resources Activity Tables
Looking for a well-made activity table? You'll find a wide assortment of student activity tables from leading manufacturers such as Mahar, Correll and Virco at very low prices. In addition to standard square and round activity tables, you can choose from top shapes ranging from horseshoe to octagon to shamrock. You'll find great deals on adjustable-height activity tables as well. If youre searching for activity tables better suited for preschool or daycare students, check out our selection here.
Ordering online is easy, but if you have questions or prefer ordering over the phone, please call us toll free at (877) 398-6449.