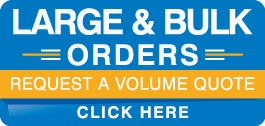 Mahar Supreme Hanging Nap Mat System
Mahars Supreme Hanging Nap Mats are safe, durable and easy to store. These nap mats are made from high density foam and 14-millimeter vinyl with nylon backing. Choose either one- or two-inch thick. The heavy-duty steel wall mount is easy to attach, and holds twelve one-inch thick mats or six two-inch thick mats. Hanging mat dividers are available for sanitary storage.
Ordering online is easy, but if you have questions or prefer ordering over the phone, please call us toll free at (877) 398-6449.