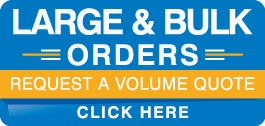 Railing for Stages and Risers Protects Performers
Enhance your portable staging and riser equipment's safety and usability with railing from AmTab and National Public Seating. All models are constructed of heavy-gauge steel. Browse our selection above to find the best guardrails for your stages and choral risers.
If you have questions about which railing would be the best fit for your staging equipment, give us a call at (877) 398-6449. A member of our friendly customer service team will be happy to assist you.