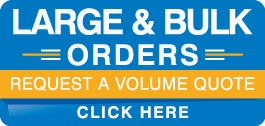 Roman Time is the first rug to help teach kids Roman numerals. It has the complete alphabet in upper and lower case. Teaching how to tell time is easy with the large clock in the middle (clock arms included). The rug can teach Roman numerals 1-20, 30, 50, 100. Comes with a useful life warranty.
Why Flagship Carpets?   Because you can see the Quality!
FAST Shipping: All Flagship Carpets ship within 10 business days
Flagship Carpets has produced high quality educational rugs for over 40 years
Manufactured in the USA!. -- in Ellijay, GA
All Rugs are Made of 100% Nylon
All Rugs Meet or exceed Class One Fire Ratings
Flagship Carpets Offer A Useful Life Wear Warranty on all Rugs
CRI Indoor Air Quality Testing Program Passed - Certification 14222878 Category 1Y
Features Force 5 STAIN SHIELD for stain protection
Features MicroGard Defense against MicroOrganisms.  Prevents bacteria, fungi, and yeast cell reproduction.