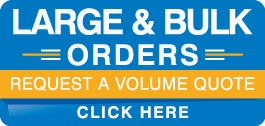 Wheelchair Accessible Tables
School Outlet continues to provide top-notch school furniture solutions at competitive prices. From classroom chairs to desks, we have everything you need in order to maintain a successful learning environment. We have been providing classroom furniture solutions from preschools to the nation's top universities for the past 10 years and continue to grow as a company by combining innovation with quality service.
If you are in need of science tables, you've come to the right place. We offer a wide array of lab tables in different sizes and styles, varying in height and width to make your students as comfortable as possible while learning. Our unique lab tables often come equipped with guarded table tops, making them ideal for science labs dealing with chemicals and other materials. If you're looking for sturdy, high quality classroom furniture, School Outlet has what you need.
If you are unsure of which lab tables are right for your needs, then please call us toll free at (877) 398-6449 where our friendly staff can help you find science tables that meet your budget and needs.