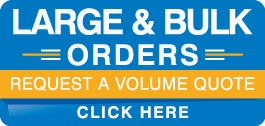 The Baby Folding Wheaselô with tubs is an economical and practical display easel. This unit has two sides of melamine writing surface, each including a full length marker tray. The Baby Folding Wheaselô comes with casters allowing mobility from one room to another. Ideal for story book presentations for early childhood. This unit folds for convenient storage and can be used by two people at a time. There is a book rack for book storage or any additional items as well as 2 storage trays - lower and middle. The lower tray locks providing stability and flips up for easy folding.
Product Features
The Baby Folding Wheasel is a classroom on wheels, storing and transporting materials.
Two dry erase markerboard surfaces measure 29 3/4"W x 43"H with a tray on each.
Wire book rack included to hold books upright.
Available with a storage tray, or with a rack with four recyclable plastic storage tubs.
These two-sided easels can be used by two people at the same time.
Specifications
Writing Surface: Dry erase markerboard


Type: Baby Folding Wheasel


Length: Full-length marker tray on each side.


Height: 6" h


Width: 7/16" w