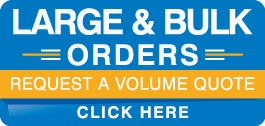 Configurable Economy Shapes Modular Lounge Seating soft seating makes a bold statement in any environment. The innovative design allows users to quickly reconfigure their space to create endless arrangements and pod sizes. Easily form collaborative groups, reception spaces or public lounging to perfectly fit your needs. Large sized shapes seating is suitable for both adults and kids. Frame constructed utilizing construction grade plywood and hardwood for durability and flexibility. High density CAL17-2013 compliant foam provides seating comfort.
Product Features
Large size is suitable for kids and adults
Upholstered in a durable neutral gray fabric
Nylon cushioned glides on bottom base
Made in the USA
TAA compliant
Specifications
Product Type: Modular Lounge Seat
Frame Material: Hardwood/Plywood
Dimensions: 16"H x 29"W x 27.5"D
TAA Compliant: Yes
Assembly: Fully Assembled
Warranty: 1-Year
Weight: 31.0 lbs.