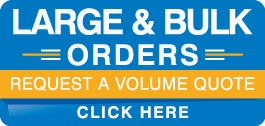 The 18" x 24" Presidential Trim Board features a sleek frame with a smooth, rounded corner that will add a touch of elegance to any setting. This high quality board features the durable and versatile porcelain steel surface with a writing surface and erasing quality that is unsurpassed. The surface is also magnetic allowing it to double as a magnetic bulletin board. The low-gloss surface offers greater contrast for markers. All Presidential Trim Boards include a matching Magnetic Q-Tray to hold markers and erasers.
Product Features
Superior writability. Virtually indestructible. Magnetic Q-Tray included.
The board is 84% recyclable, contains over 50% recycled materials, and emits virtually no VOCs.
Q-Tray to hold markers and erasers.
50 year guarantee.
Made in the USA.
Specifications
Writing Surface: Porcelain-on-steel
Backing Material: MDF
Frame Material: Aluminum
Guarantee: 50 years
Width: 6'W
Height: 4'H
Weight: 77 lbs.