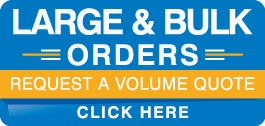 Regular price
Sale price
$160.85
Unit price
/
per
SKU: BASEONLY-6682230B-BLK03
View full details
Ideal for convenient furniture solutions for break rooms, cafeterias, casual dining facilities, and much, much more, the 6682230 features a cast-iron base and allows for your creative juices to choose an appropriate Virco table top. This model has a 22" x 30" Base Diameter, a height of 29" and accepts Top Sizes of 24" x 30" to 30" x 48".
Product Features
Compare Virco's features to the competition!
Durable Construction: Features a 3" diameter, heavy-gauge steel column in two heights: 28" and 48", Full-length "all thread" bolt inside the columns speeds attachment of the pedestal base, Durable nylon glides adjust in a 1/8" range to help level bases on uneven floor
Easy Assembly


Warranty: Covered by 10 year manufacturer's warranty
Dimensions: 22" Length x 30" Width x 29" High
Accepts Top Sizes: 24" x 30" to 30" x 48"
Weight: 23 pounds
Assembly Requirements: Minimal Assembly Required
Shipping Method: UPS Ground
Units per Carton: 1
Note: Order in multiples of 1 or broken carton charges will apply.