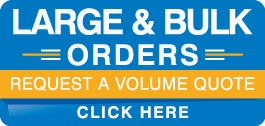 ECR4KidsCarts & Organizers
If there's one thing every preschool or daycare needs, it's storage cubbies to keep clutter to a minimum. You'll find an excellent selection of classroom cubbies in a variety of styles, sizes and configurations. Check out Good Things to Know about Cubbies if youre not quite sure where to begin.
Ordering classroom cubby units online is easy, and your information is extremely secure. But if you have questions, want help or prefer ordering by phone, please call us toll free at (877) 398-6449.