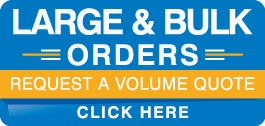 Modern Waiting Room Seating
Every school has them, either outside the office or as part of choir rooms. We know the cliche from teen movies: a kid sitting outside, swinging their feet, as the principal calls them in for a chat. They usually sit uncomfortably, and not just because theyre in trouble.
In other cases, theyre new students and filling out forms, or their parents have come in to register them for the semester. The classic musical Grease features the female lead Sandy borrowing a pen from the receptionists hairdo before writing her information on a clipboard full of papers. She looks scrunched up, trying to handle the responsibility. A different seat might have created a better first day of school.
Modern school offices today need to make a good first impression. Principals, administrators and teachers want kids to come to school excited and ready to learn. For a student interviewing or coming to the office to fill out paperwork, a well-designed office can impact their performance.
Relaxing Ambiance
A good reception chair makes an office feel professional and welcoming at the same time. You want your guests to sit comfortably, and for maintenance crews to add upholstery cleaner and aerate the cushions with ease.
You want modern office chairs that exude comfort for students that need to see the guidance counselor about preparing for college or scholarship programs. In addition, you want the reception chair to match the office style, whether you are going for that of a hotel lobby in a private school, or encouraging an art deco look in a music and theater charter program.
Our Bestsellers
We carry the OFM brand, a classic standby. The brand tests all the chairs for safety and weight capacity. Each model also comes with a lifetime warranty, allowing for easy replacement when time takes its toll on the short and tall waiting room chairs.
The black OFM 407 Big and Tall Upholstered Guest Reception Chair with Arms is our top-selling chair, and for good reason. It focuses on using the structure for comfort and combining it with style. The padded cushion is stain-resistant, and you can choose your color to match the office decor. Both the arms and the back also have padding, which allows for more ease when sitting and waiting.
If you want to lose the arms, the OFM 409 Big and Tall Upholstered Armless Guest Reception Chair is another good choice. It has the same comfort and structure as the Guest Reception chair with arms and allows for alternative office decor if your guests would prefer not to rest their hands.
For a change from the standard reception furniture design, the OFM 595 Talisto Series High-Back Mesh Reception Guest Chair adds some pizzazz to an office. It resembles chairs used at computer desks. The mesh design provides lumbar support, for visitors wanting relief for their backs.
Decorate Your Office Today
At School Outlet, want to help you make the best school office possible. Your students will come to ask questions when they need to, with ease, or listen better after making a mistake in class. Our experts know how to furnish your office reception areas, and how to assist with financing for orders over one thousand dollars.
Reach out to us today; we want to hear about your big plans and designs for your school office.