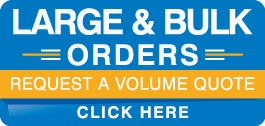 Stage Skirting - Your Best Supporting Accessory
Give your performances a polished look with the help of stage skirting. We offer several types of skirting, including shirred and pleated styles. Find great deals on stage skirts from National Public Seating, AmTab and Intellistage.
Shop online by clicking a link or image above. Our friendly sales team is also happy to assist you. Give us a call today at (877) 398-6449.