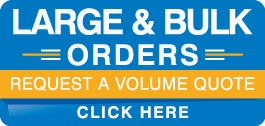 School Library Furniture, Supplies, & Equipment
The school library is the heart center of the school, it is where students gravitate towards when working on essays, homework, and other assignments. Silence is imperative in the library in order for there to be an increase in productivity, but other elements such as school library furniture, supplies, and equipment are as equally important.
At School Outlet, we are dedicated to providing you with the tools for learning to take place. We have the widest online selection of classroom furniture so that you can supply your school with all the necessary supplies in order to create a positive learning environment. Discover our school library furniture, supplies & equipment below!
Library Chairs and Seating
The library is the house of books, so you have got to provide comfortable seating for your students to read comfortably. This Best-Rite Modular Lounge Seating is a good option if you are looking for versatile and adaptable seating. You can lounge on it with the pieces put together to form a large module or separate them to create individual seating.
If your library has computer monitors as most libraries do, then you will need comfortable seating so students can study. Virco School Chairs are our most popular seating option and they are perfect for the classroom too. You can use them for library tables, circulation desks, study carrels, and in the learning commons.
Activity Tables
Whether you own a public library, traditional library or a modern library you will benefit from having multiple activity tables, so that students can read, write or work on their homework assignments on a sturdy surface. Our Virco wood library table comes in a very attractive oak and laminate top to protect it from any liquid spills or humidity.
Book Cases
Display all your childrens books, magazines, and newspapers on this mobile library bookcase. Jonti-Craft Mobile Library Bookcase optimizes space due to its slim build and ability to fold for storage. Its four swiveling casters will allow you to move it with ease, and its size is suitable for young children to reach the books they want to read.
The elastic cords on this mobile library bookcase will keep all your books, magazines, and workbooks in place. Exhibit all your childrens books in an elegant and organized fashion with this Jonti-Craft two-section library bookcase.
At School Outlet, we are proud to be your go-to for school furniture and supplies. If you need help finding anything or have any questions, contact us and our friendly customer service representatives will assist you.