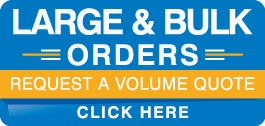 Looking to replace an old dry erase board without breaking your budget? Mooreco's Markerboard Replacement Roll is a great choice because you can cut it to fit your surface. Simply lay the self-adhesive backing against your board surface, squeegee to remove bubbles then trim to fit. Accepts magnets when used over an existing magnetic surface.
Product Features
New-Rite replacement vinyl is the easiest way to resurface an old board.
Quality smooth vinyl dry erase surface provides excellent writability and erasability.
Will allow magnets if applied to an existing magnetic surface.
Easy to apply. Available in 4'H rolls that can be cut to fit any surface.
Made in the USA.
Specifications
Writing Surface: Dry erase vinyl
Type: New-Rite Replacement
Frame Material: Porcelain
Width: 8'W
Height: 4'H